MPad is a Unicode editor suitable for editing source code, plain text, ASCII or binary files. It's meant as a quick editing tool. Maybe to replace Notepad.
MPad was created from RJ TextEd. MPad is the editor part of RJ TextEd, when you take away all the panels, toolbars, script functions, FTP client, web preview, etc.
Some features are:

oPer-monitor DPI awareness and handle monitors with very high DPI.
oMultiple selections and editing.
oColumn mode.
oHex view.
oCode folding.
oRecord and play back a macro.
oDocument map and annotation bar.
oFast search functions. Incremental search, find/replace all, find/replace in files...
oAdvanced text formatting and sort functions.
The main window
---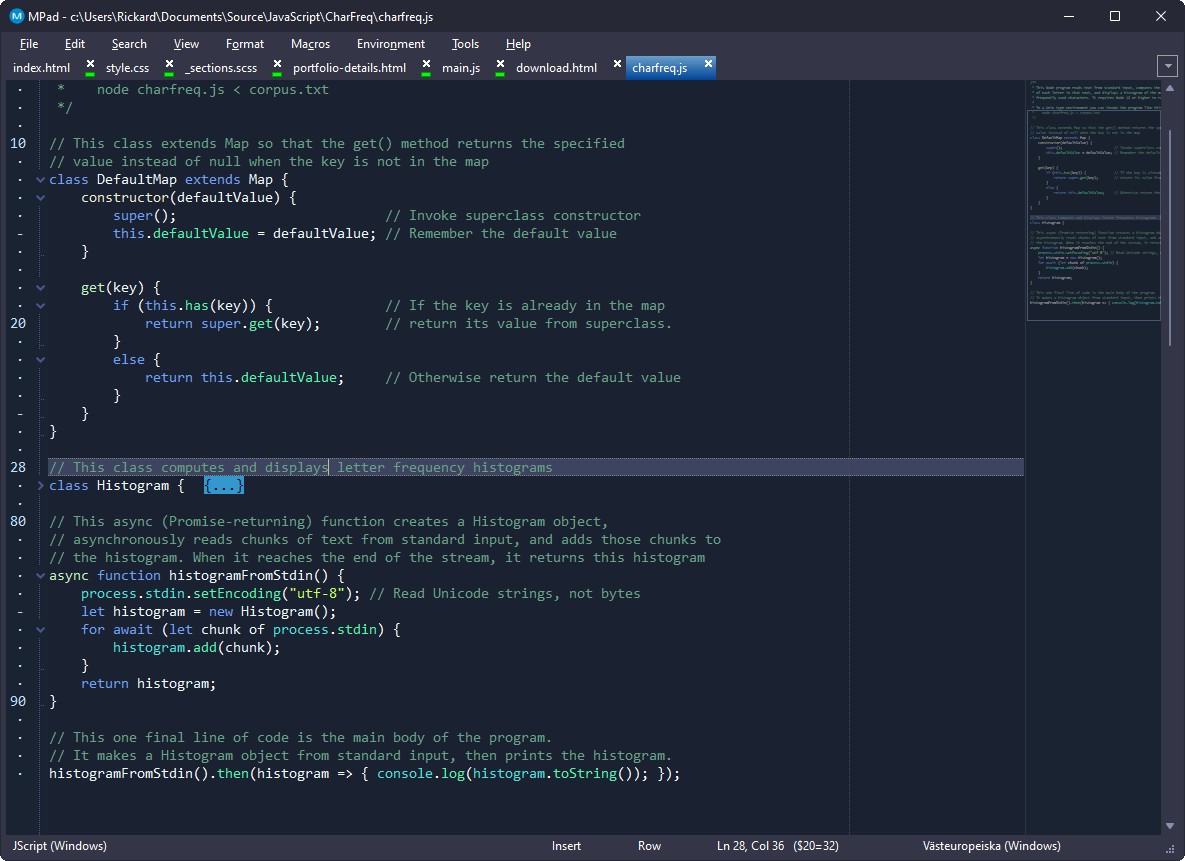 Toolbars
---
The program has a toolbar, which is hidden by default. You can activate it in the "View" menu.
Document map, annotation bar ...
---
To the right on the screenshot above you can see a document map.
oHover the mouse over the document map to see a code preview window.
oDrag the visible page window to scroll up or down.
oYou can scroll the mouse wheel inside the document map to scroll faster.
The editor also has an annotation bar which can be activated in the "View" menu. The annotation bar will display bookmarks, code changes and current line.